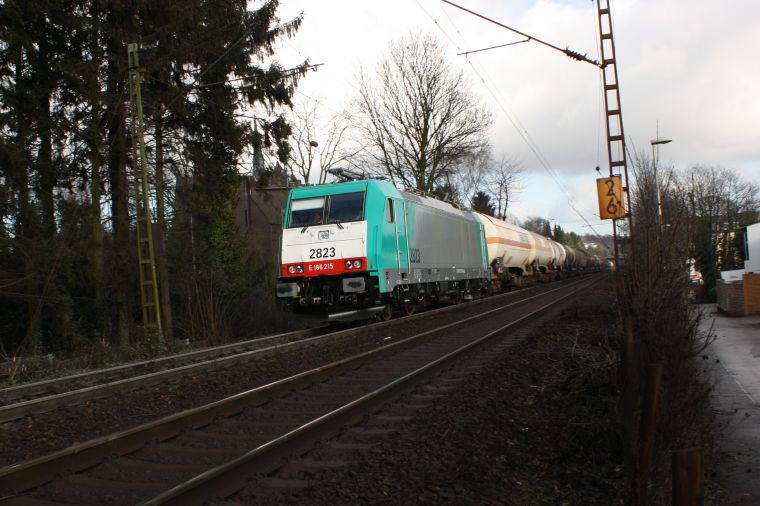 Posted: 19 December 2008
| | |
| --- | --- |
| Taken: | 2008-12-19 21:33:21 |
| Camera: | Canon EOS 1000D |
| Exposure: | -2/3 |
| ISO: | 200 |
| Aperture: | f/8.0 |
| Exposure Time: | 1/200 |
| Focal Length: | 18 mm |

This work is licensed under a Creative Commons Germany license.
Notes
This picture is something I like much more. 2823 (E 186 215) has just crossed the "Vaalser Straße" in Aachen and is heading, with surprisingly high speed, towards Montzen.
When I first saw it I wasn't too happy with the turquoise-silver paint scheme of leasing company Angel Trains Cargo, but I think it actually doesn't look all bad. Granted, it won't go down in history as one of the greatest ever either, but it could have been worse.
At first I thought this image was too tilted, but come to think of it, I rather like the effect.
1 Comments
ulrich Kammer
Die Schäge führt zu viel Dynamik, aber steht der Fahrleitungsmast wirklich schräg?
New comments can no longer be posted because it got to annoying to fight all the spam.