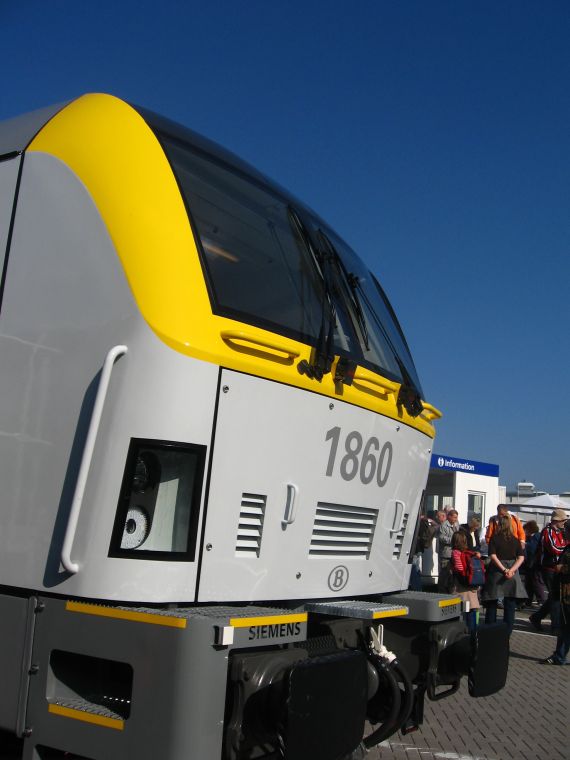 Posted: 28 September 2008

This work is licensed under a Creative Commons Germany license.
Notes
SNCB, the belgian state railroad company, has ordered a series of new Siemens Eurosprinter locomotives, with the new, crash optimized cab design that's known already from, for example, portuguese railroads (picture by nettwerk). What can I say: It's not ugly, but it doesn't reach the Taurus by any means.
Unlike the latest Taurus, this engine only has a power output of 6000 kW (8000 HP) instead of 6400 kW (8600 HP), and it can only be used under three different voltages (Taurus ES64F4 has four). A side effect of that is that it can't be used on the Montzenroute from Aachen to Belgium, which is currently being electrified. For this, SNCB now has to rent Bombardier Traxx units in addition to these units. The reason for this is the increased weight due to the new impact absorber elements.
0 Comments
New comments can no longer be posted because it got to annoying to fight all the spam.