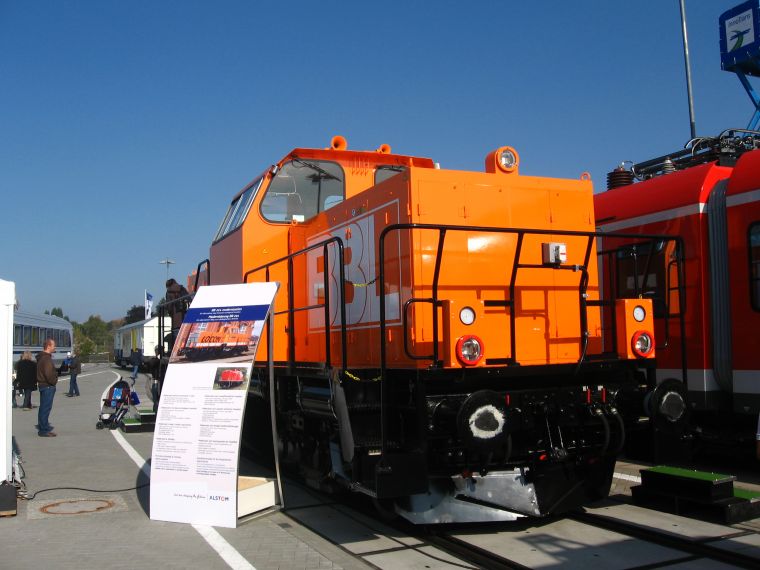 Posted: 1 October 2008

This work is licensed under a Creative Commons Germany license.
Notes
Similar to the GE Taiga Drum, this is an old vehicle which got a complete makeover. In this case, it used to be a Bundesbahn V100, which got a completely new shell and engine. This was done by Alstom in Stendal (Germany). The unit is classified with the Eisenbahnbundesamt (Federal Railway Administration) as class 214.
Apart from a few units at private railroads, DB has rented some of them, first for trials only, although today a press release was released stating that DB had just agree to extend the rental period indefinitely. First, all of the units will get new software for double traction, though. For DB, the unit runs as class 262.
0 Comments
New comments can no longer be posted because it got to annoying to fight all the spam.