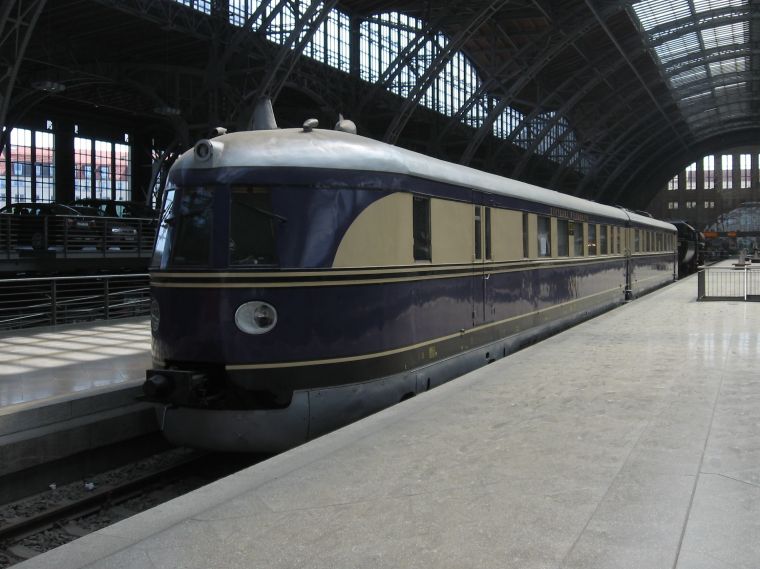 Posted: 15 May 2008

This work is licensed under a Creative Commons Germany license.
Notes
In the 1930s, the Deutsche Reichsbahn built several fast DMUs for high-speed traffic. High speed meant 160 kph (100 mph) at the time, which is still not really bad. The so-called "Fliegender Hamburger", named so because it connected Berlin with Hamburg at speeds that compared favorably to those of planes of the time, was technically only one specific trainset, the prototype, but I think it's acceptable to call all of them that way.
This unit managed to survive the war and the years after it, and is now, together with many other historic railroad vehicles (like the class 52 steam engine behind it) parked on Leipzig Main Station's track 24.
0 Comments
New comments can no longer be posted because it got to annoying to fight all the spam.