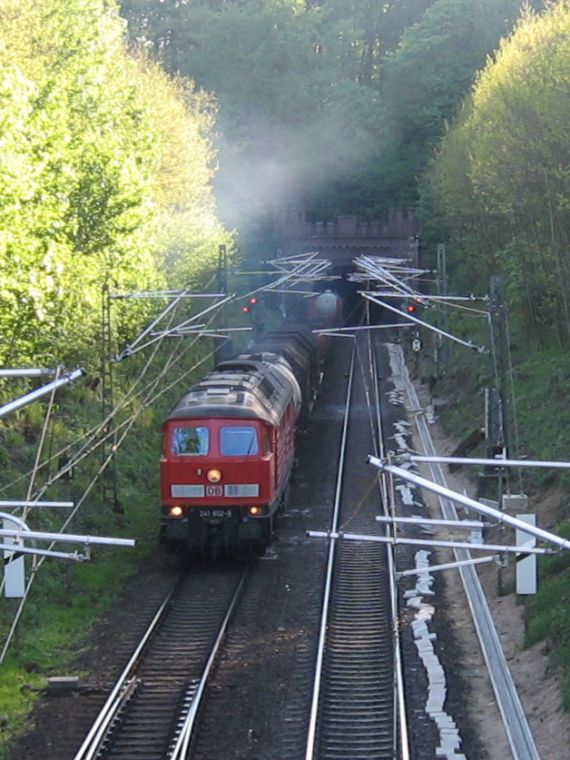 Posted: 9 May 2008

This work is licensed under a Creative Commons Germany license.
Notes
Yesterday, I went into the Aachen backwoods, which are surprisingly back and wooden, and shot freight trains. We are quite in the middle of europe here: The other end of the tunnel is in Belgium, and it's not even two kilometers to the Netherlands either. In fact, there's a good chance the end of this train here hasn't reached Germany yet.
A mixed freight train comes through the Gemmenicher Tunnel, pulled very slowly by a german class 241.8. I just love those old russian diesels, they still look and sound as powerful as they are.
0 Comments
New comments can no longer be posted because it got to annoying to fight all the spam.