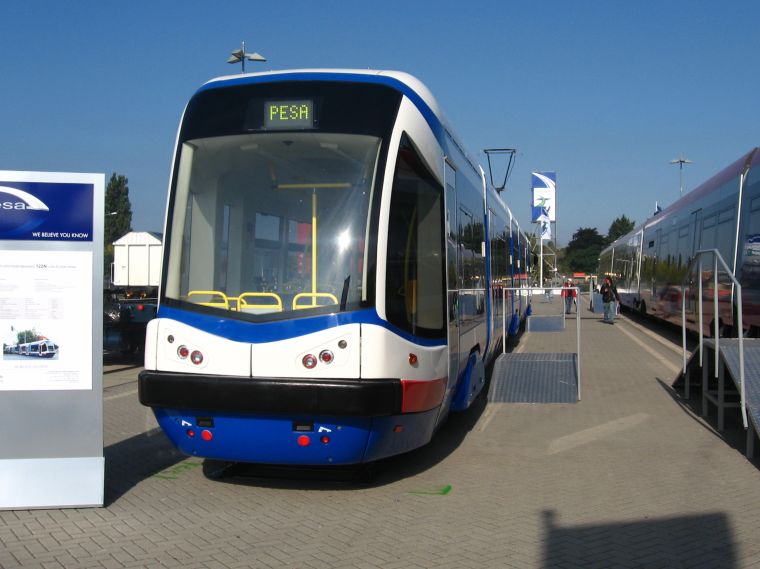 Posted: 3 October 2008

This work is licensed under a Creative Commons Germany license.
Notes
People always say that beyond a certain point, megapixels stop being important. Rubbish, I say, if I had more megapixels I would be able to read the technical data on the sign next to the tram. As usual for polish trains, you could not go in and there were no leaflets, but what information do you expect from a company whose slogan is "We believe you know"?
Either way, this is a polish low floor tram by PESA, uni-directional with this being the rear end, though the front looks just the same. According the manufacturer's homepage, it's built for MZK Bydgoszcz Spółka z o. o., who operate buses and trams in the polish town of Bydgoszcz. The vehicle has a width of 2.35 m (7.7 feet), a length of 31 m (101 feet) and a top sped of 70 kph (44 mph)
0 Comments
New comments can no longer be posted because it got to annoying to fight all the spam.