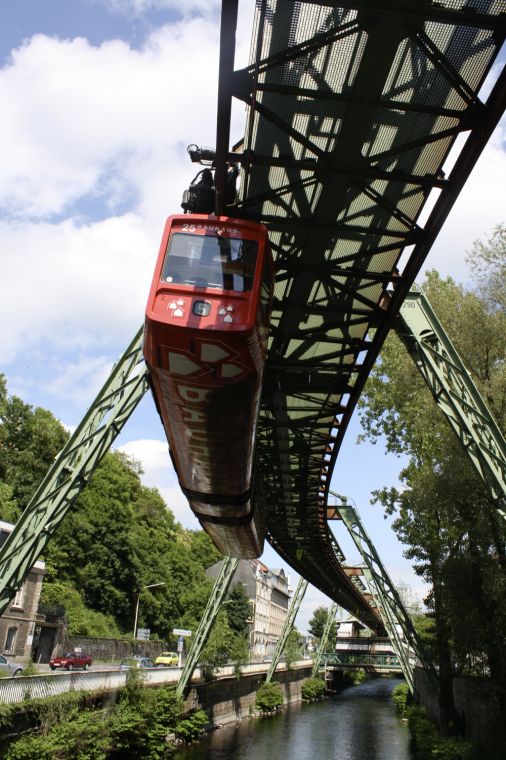 Posted: 16 May 2009

This work is licensed under a Creative Commons Germany license.
Notes
By the end of the 19th century, the towns in the valley of the river Wupper had grown into a booming tightly-connected city-region which was later fusioned into one single city, appropriately named Wuppertal (Wupper valley). There was a problem, though: None of the towns had any importance before the industrialisation began, meaning no regent had ever built huge roads or anything like that, so road traffic was a problem even then already. A subway line in the swampy areas around the river was too risky at the time, and normal streetcars were already getting stuck in normal traffic every day.
The obvious solution would have been to build an elevated railway, similar to, say, parts of the subway in Berlin. However, one Eugen Lange, renowned engineer and factory owner, instead proposed a very different system that ultimately won, a monorail with the cars below the rails. It quickly gained landmark status and was actually an identifying and unifying symbol for the previously independent cities. Today, shenanigan87 and me went there to take pictures of it.
0 Comments
New comments can no longer be posted because it got to annoying to fight all the spam.