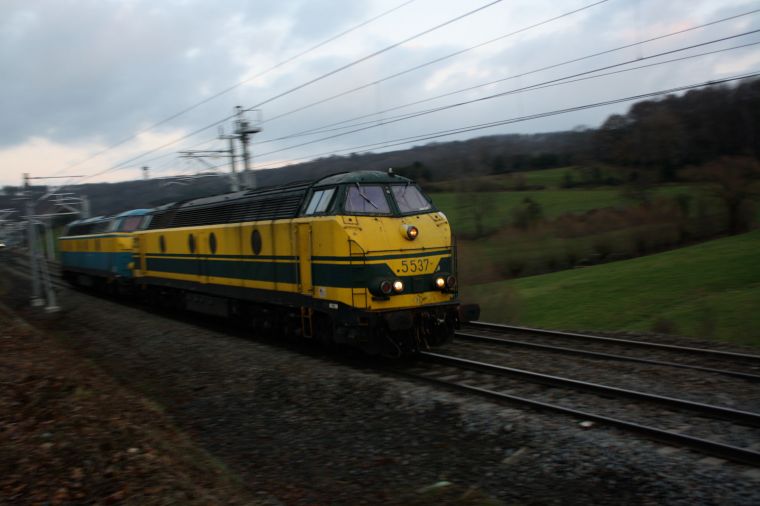 Posted: 19 December 2008

This work is licensed under a Creative Commons Germany license.
Notes
The new electrics have taken over almost all service on the Montzenroute (Aachen West (D) - Montzen (B) - Antwerp (B), Montzen-Antwerp was electrified for far longer). Here, 5537 and another belgian 55 whose number I didn't catch have just overtaken the waiting 2822.
That's it with pictures for today. Tomorrow, I'll head back to the Harz mountains for Christmas. My ultimate goal is to take pictures of steam locomotives of the Harzer Schmalspurbahnen (HSB) in Snow.
0 Comments
New comments can no longer be posted because it got to annoying to fight all the spam.