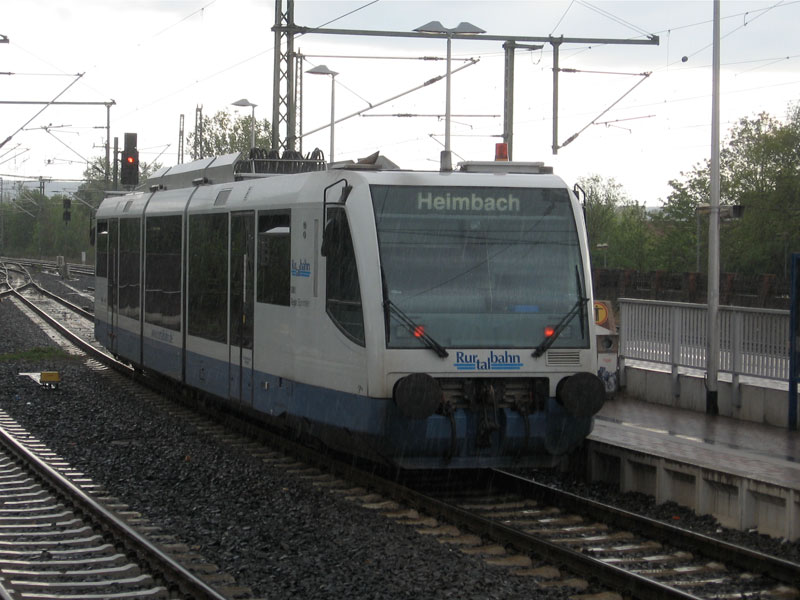 Posted: 22 June 2008

This work is licensed under a Creative Commons Germany license.
Notes
One from my archive, a RegioSprinter of the Rurtalbahn is standing in heavy rain in Düren. The RegioSprinter doesn't just look like a diesel tram, it is a tram for most points and purposes. As a cost-cutting measure, it does not comply with normal buffer load standards, but it has better brakes instead. Thanks to a special permission it can drive on all german tracks without restrictions. Still, only a total of three railroads were interested (in particular, the DB was not), so Siemens stopped building it and now offers the much more conventional Desiro Classic.
0 Comments
New comments can no longer be posted because it got to annoying to fight all the spam.