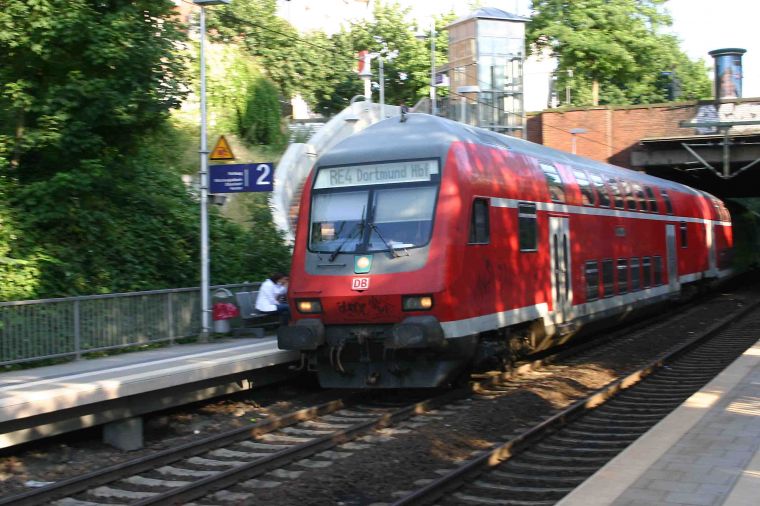 Posted: 14 July 2008

This work is licensed under a Creative Commons Germany license.
Notes
I'm not 100% certain whether this is really good, but I think I like the (unintended) motion blur. This is taken with my parent's old Canon EOS 300D (Digital Rebel for americans) which they borrowed me for a while so I can play with it. What do you guys think?
The train in this thing is a pretty standard double-decker cab car, being pushed by a class 111 you don't see here, and on it's way from Aachen Hauptbahnhof (main station) to Dortmund. Right here it's running into Aachen Schanz, a local station that does not really deserve the name.
0 Comments
New comments can no longer be posted because it got to annoying to fight all the spam.