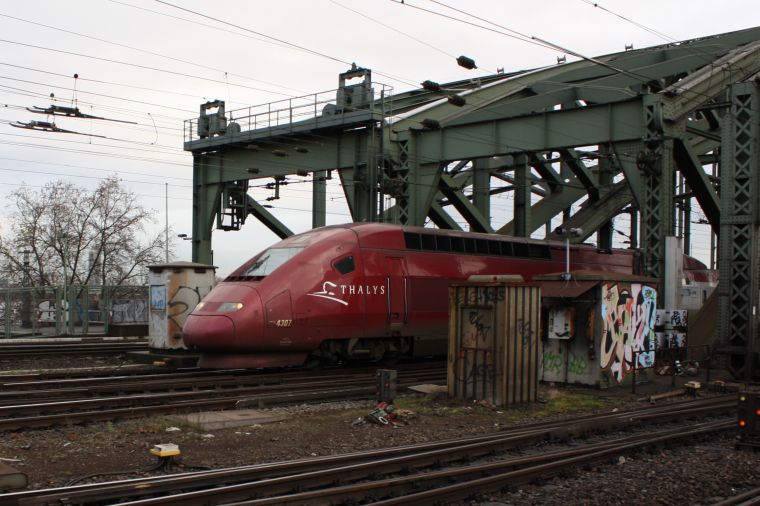 Posted: 8 December 2008
| | |
| --- | --- |
| Taken: | 2008-12-08 10:58:59 |
| Camera: | Canon EOS 1000D |
| Exposure: | -1/1 |
| ISO: | 200 |
| Aperture: | f/5.6 |
| Exposure Time: | 1/100 |
| Focal Length: | 18 mm |

This work is licensed under a Creative Commons Germany license.
Notes
Genius airbrush artist TGVart asked me to post more TGV pictures. Well, I do try to please…
The original blue-silver TGVs don't come to the parts of Germany where I usually am, but the TGV-based Thalys (which is essentially a TGV except for the different color) can be found rather frequently around here. This one is just entering Cologne central station, from where it will journey via Aachen, Liège, Brussels and possibly other stations to Paris.
2 Comments
Ulrich Kammer
Sehr dynamisches Bild, Thalys wirkt wie ein Pfeil
Danke! Mir gefiel das Bild eigentlich nicht, um ehrlich zu sein, vor allem wegen dem ganzen Gemüse drum herum.
New comments can no longer be posted because it got to annoying to fight all the spam.