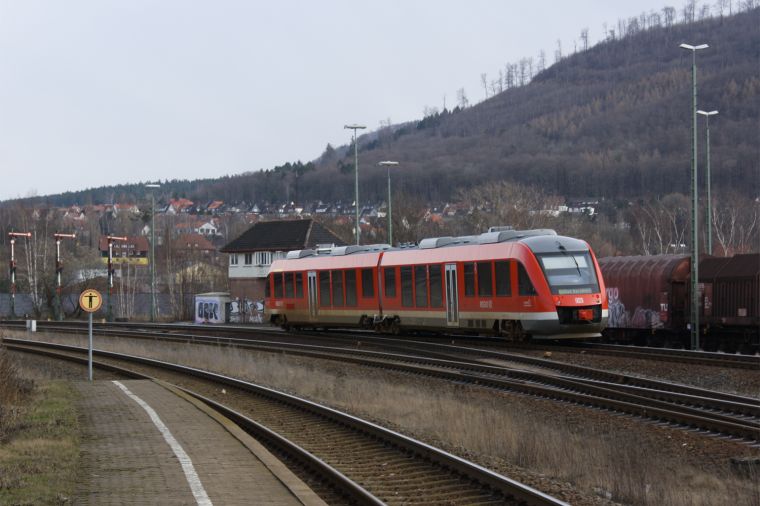 Posted: 27 March 2009

This work is licensed under a Creative Commons Germany license.
Notes
Oker's station is one of the best places to get a view of the entire town. Here, a LINT 41 (class 648) DMU is heading past the east signal box towards Bad Harzburg.
0 Comments
New comments can no longer be posted because it got to annoying to fight all the spam.