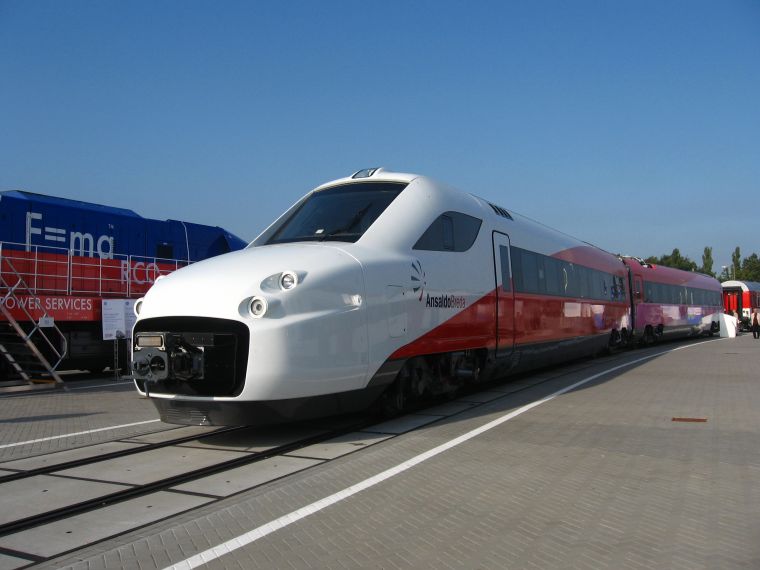 Posted: 29 September 2008

This work is licensed under a Creative Commons Germany license.
Notes
I like Pininfarina, but I can't deny that the firm also has commited it's design crimes. A good example for that is the AnsaldoBreda V250 "Albatros", less friendly known as "Platypus".
The train, built in Italy, has a top speed of 250 kph (155 mph) and is meant to operate on the dutch HSL Zuid high-speed line between Amsterdam and Brussels, as a cheaper and slower alternative to the Thalys, which reaches 300 kph (186 mph) and continues to Paris. It is also equipped for service in Germany.
However, the train has already missed it's original start-of-service date in 2007 by a wide margin, and nobody knows whether it'll be able to meet the new date of october 1st 2008. On the other hand, the new track's ETCS train control system isn't working properly either. At the moment, the service is run with Bombardier Traxx-hauled normal trains with a top speed of 160 kph (100 mph) - interestingly the freight version of the Traxx, which normally is only allowed to reach 140 kph (87 mph).
0 Comments
New comments can no longer be posted because it got to annoying to fight all the spam.