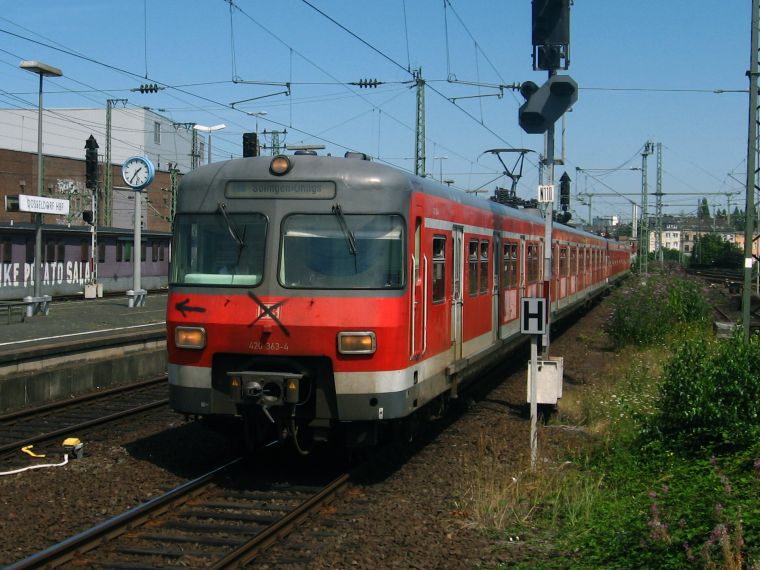 Posted: 1 August 2008

This work is licensed under a Creative Commons Germany license.
Notes
The ET 420 is the standard german AC suburban EMU, or to be more precise it used to be. First used on the S-Bahn Munich system, it was used for most West German systems of it's kind. This picture is taken in Düsseldorf Central Station, where the train operates on the S-Bahn Rhein-Rur, which connects several larger cities in the area.
As a matter of fact, it quickly turned out that the class 420 was wrong for this system, because, it has long runs and fewer stops than the systems this class was designed for. Instead, locomotive-drawn (or pushed) carriages became the standard here. However, the 420s that got delivered here are still present on some lines.
These days, both the 420s and the conventional trains are getting replaced by the class 423 and now it's successor, the class 422 (of which I don't have any pictures yet since it's not in service at the moment).
By the way, as far as I know the cross over the DB logo does not mean anything, it's just damn graffiti.
0 Comments
New comments can no longer be posted because it got to annoying to fight all the spam.