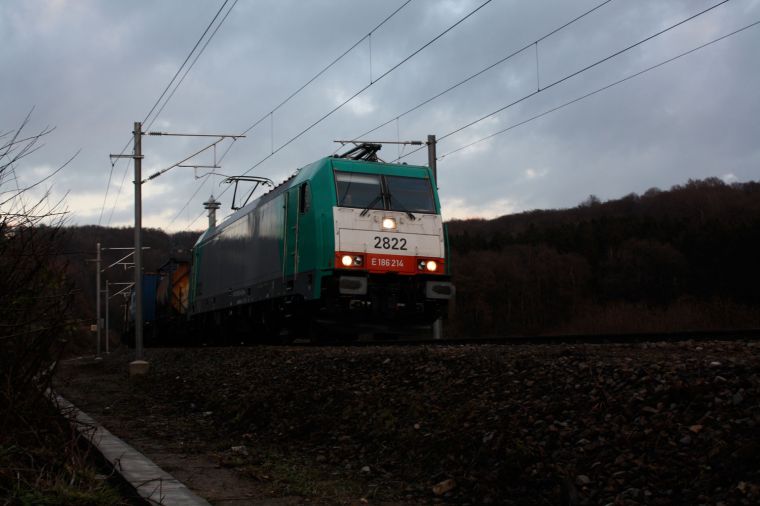 Posted: 19 December 2008

This work is licensed under a Creative Commons Germany license.
Notes
By coincidence I found a way up to the tracks in Gemmenich, the village right behind the borders. There, 2822 (E 186 214) was waiting at a red signal.
While I was taking my pictures, the engineer came out and asked me if I could send them to him by email. I also gave him this site's adress (by the way, if you read this, have the pictures arrived?).
1 Comments
ulrich Kammer
Sehr stimmungsvoll
New comments can no longer be posted because it got to annoying to fight all the spam.