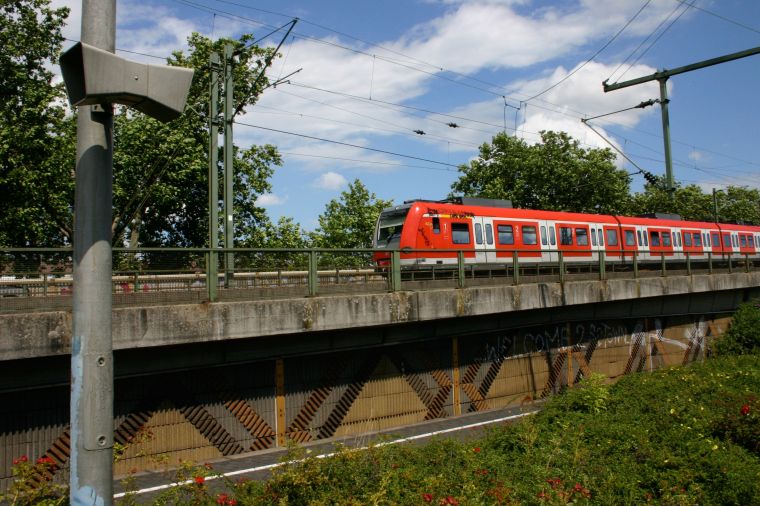 Posted: 19 July 2008

This work is licensed under a Creative Commons Germany license.
Notes
The second part to The Going Up, except it was taken earlier, but if we can all just agree to ignore it this'll all work much more nicely.
A class 423 EMU is heading down into Cologne Trade fair/Deutz station, on one of the very few occasions when the sky was mostly clear today. Weather sure can be strange round here. The class 423 is the backbone of the Cologne part of the Rhein-Rur S-Bahn system, together with the 143+x-carriage combination (which is mainly used on longer runs). Other parts of the system still have a sizable amount of class 420s, and I hope I get the chance to take pictures of them before they're all replaced by class 422, which is an upgraded class 423.
0 Comments
New comments can no longer be posted because it got to annoying to fight all the spam.